Automotive Leak Detection and Maintenance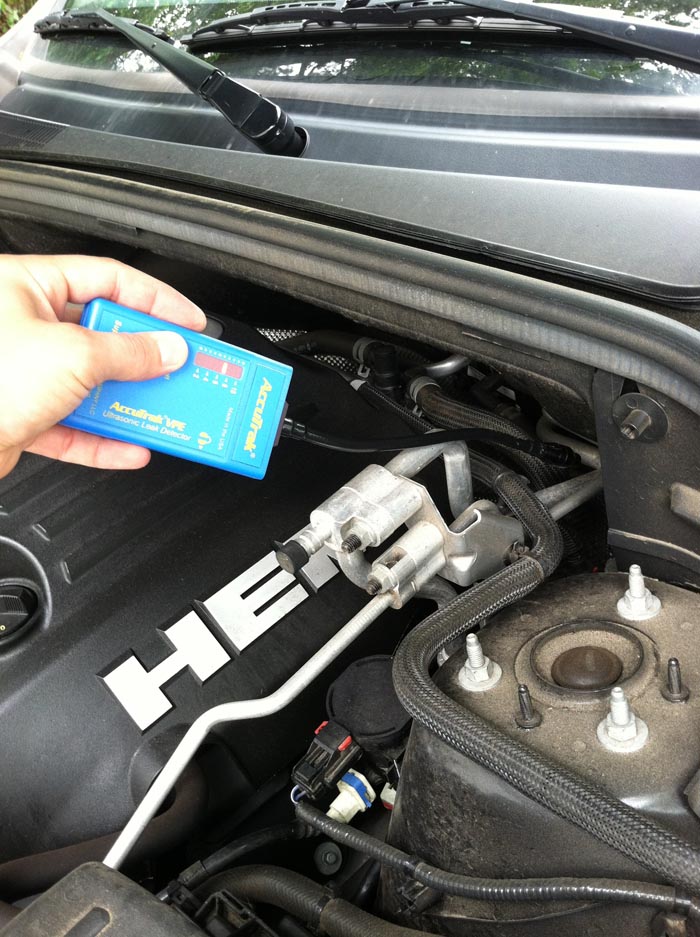 Cars will develop all sorts of leaks over time. Luckily with Superior AccuTrak® finding even the toughest leaks is quick any easy! Originally developed for fleet mechanics, Superior AccuTrak® Instruments feature state-of-the-art ultrasonic technology to pinpoint a variety of automotive leaks. Whether you are a professional technician or home mechanic, AccuTrak® will save you time and money. With AccuTrak® you can quickly locate:

Refrigerant Leaks

Vacuum Leaks

Valve Stem Leaks

Tire Seal Leaks

Window Seal Leaks

Door Seal Leaks
Find Leaks of ANY COMPRESSED GAS!


How is AccuTrak® Different?
You're probably asking yourself how an ultrasonic leak detector is different from the variety of other leak detectors out there… the answer, is that AccuTrak® Ultrasonic Leak Detectors are actually listening devices! AccuTrak® detects the ultrasonic noise generated by a leak and translates it into a sound the technician can hear. This is very different than the common "sniffer" type detector which searches for the presence of a particular gas.