Vacuum Bagging and Resin Infusion Leak Detection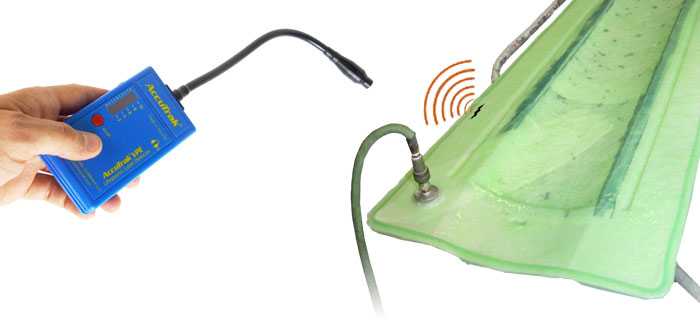 Find vacuum leaks with Superior AccuTrak®!
When vacuum bagging or performing a resin infusion, having a perfect seal is a must. With Superior AccuTrak® it is easy to scan for and pinpoint the exact location of leaks in your vacuum bag, vacuum pump, hoses, or any membrane under vacuum. AccuTrak's powerful sensor picks up the ultrasonic sound generated by a vacuum leak allowing the user to quickly identify the the source. High quality, affordable, and extremely powerful, the AccuTrak® VPE is an essential tool for both amateur and professional vacuum bagging and resin infusion manufacturing.